— Wed, 17th January 2018 —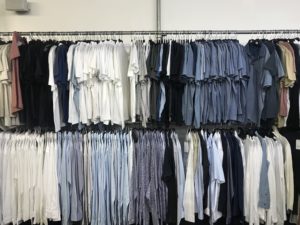 We stopped by Clothingline's Helmut Lang & Theory sample sale to check out the offering. This sale selection and prices were very similar to previous sales held at Clothingline. There aren't many jackets or sweaters available, but plenty of short sleeve tees, polos, and white chinos, making this sale better suited for spring/summer preparation.
Check out what we found in each category. Feel free to comment with any updates!