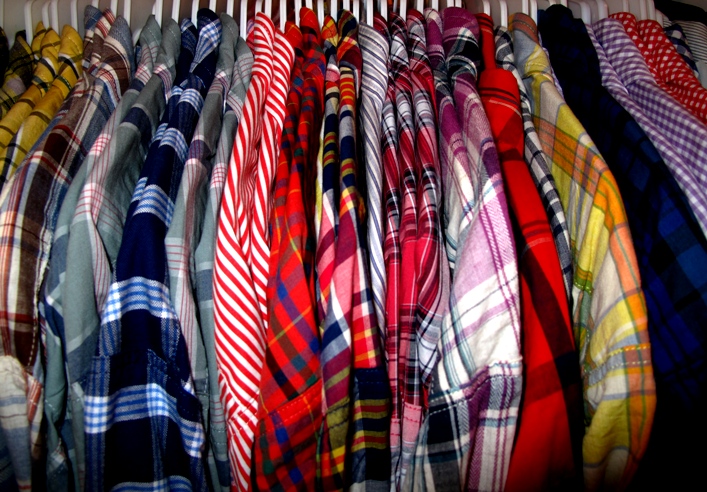 The Steven Alan sample sale is indeed overwhelming, but overwhelming in the best way. All the patters; all the colors — Along with the fit, it's what we've always loved about Alan's shirts. ($69) Downstairs, expect to find plenty of Relwen, Gilded Age, Bentley Cravats ties, Rogan, Loomstate, and Hyden Yoo, along with a wall of Generic Surplus kicks. You've got through Sunday, 5/23.
Vests for $150…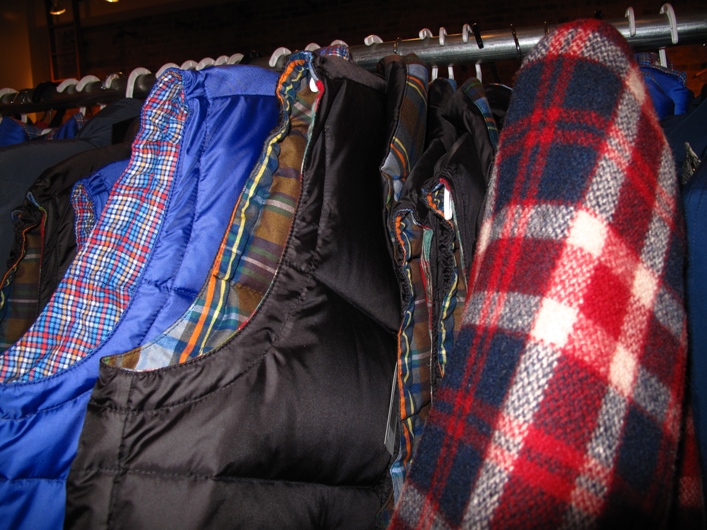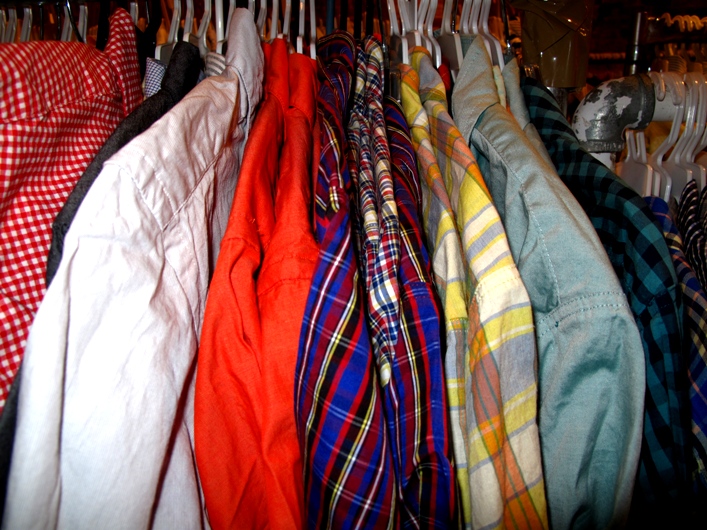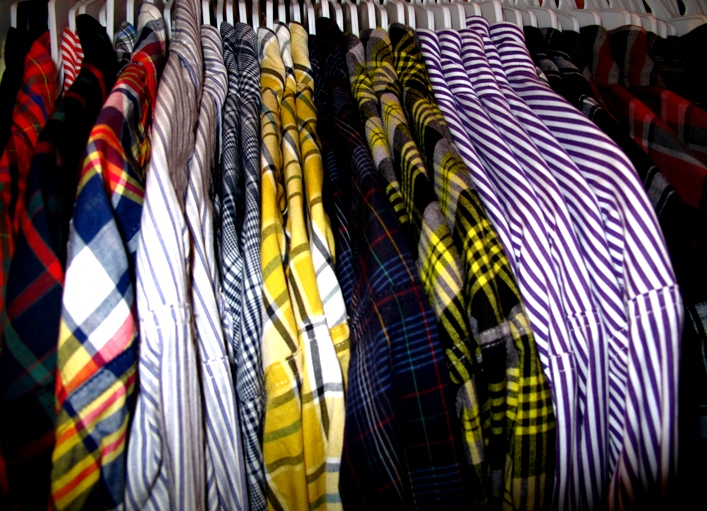 Raincoats for $75…
RRL khakis for $69…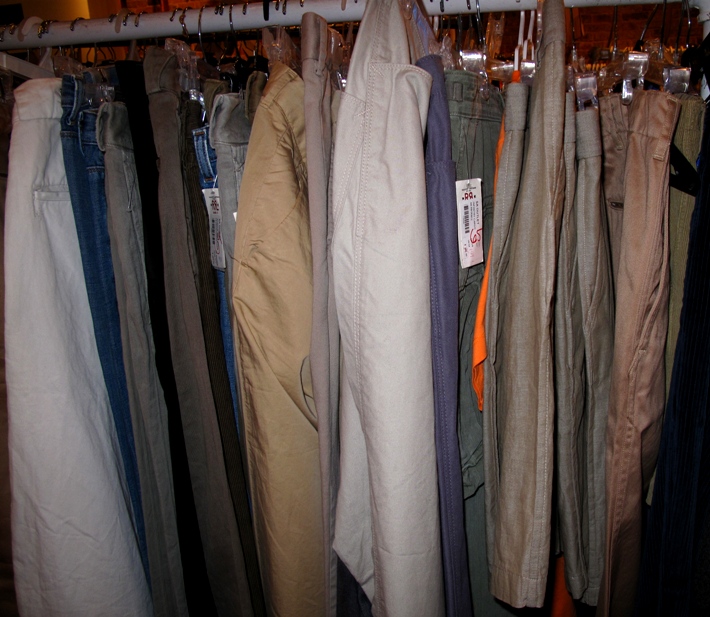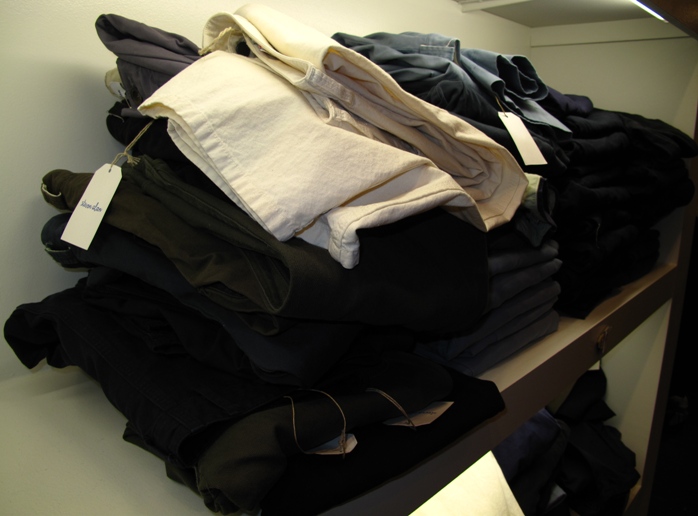 One of many Generic Surplus kicks in sizes 8-11 ($25 a pair)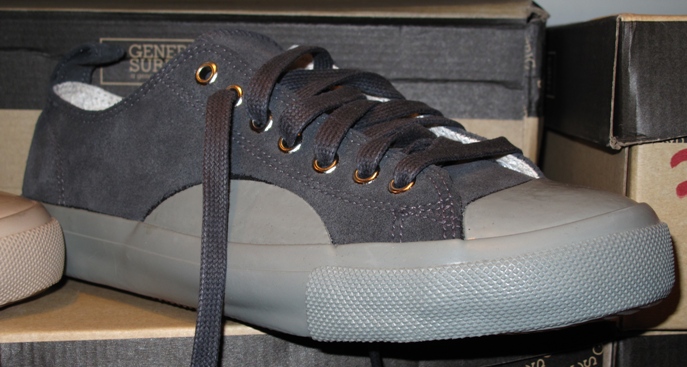 Loved the Bentley Cravats ties and bow-ties we found in three big boxes ($15-$25)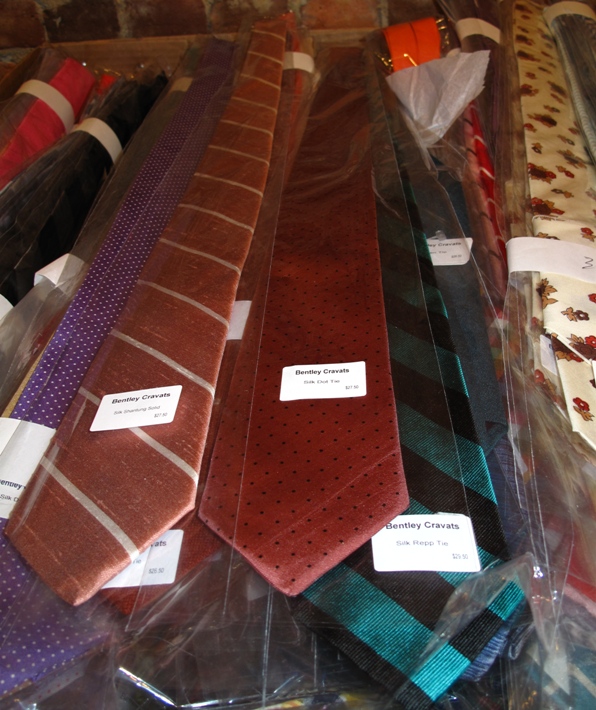 Various widths and, obviously, patterns…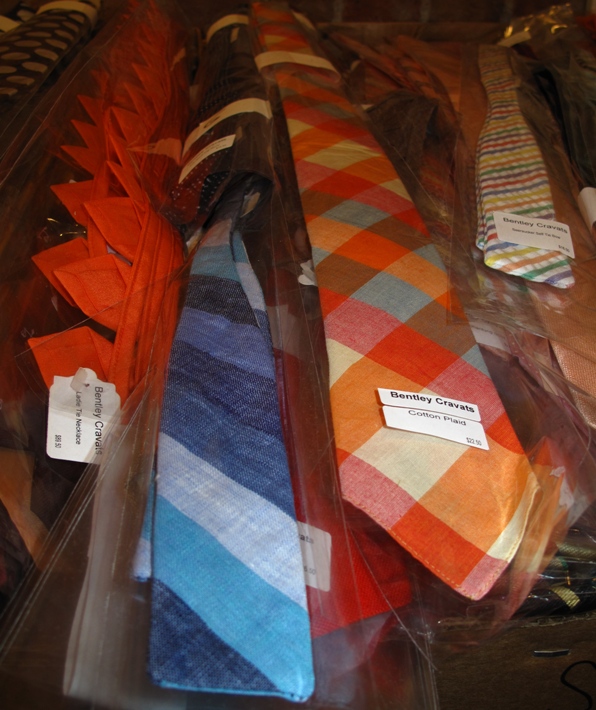 And materials — silk above; wool below…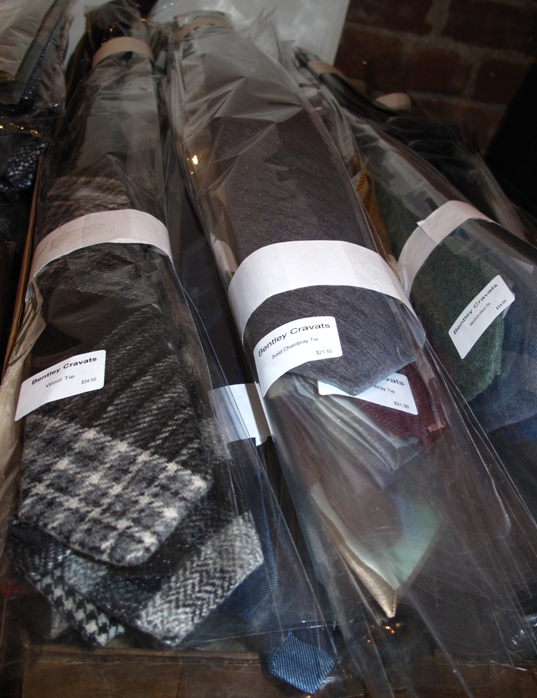 Three full racks of "regular guy" friendly Relwen (Jackets for $70; Shirts for $50; Polos for $30) …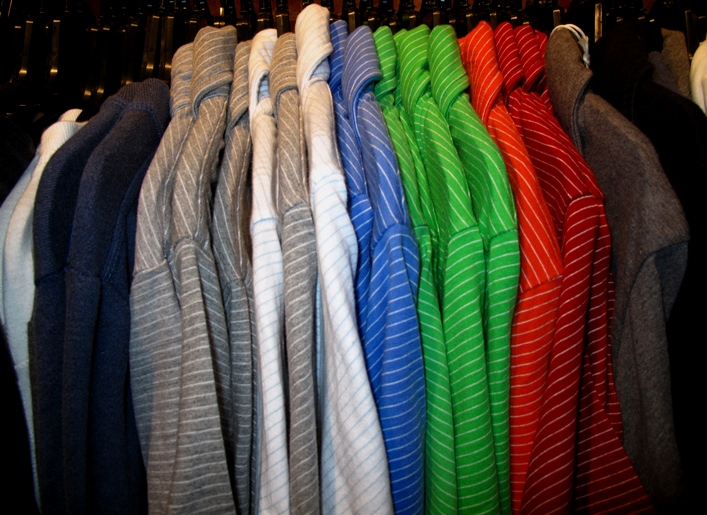 Two big racks of Gilded Age — what didn't sell at its recent sample sale (Jeans for $80; Jackets for $70) …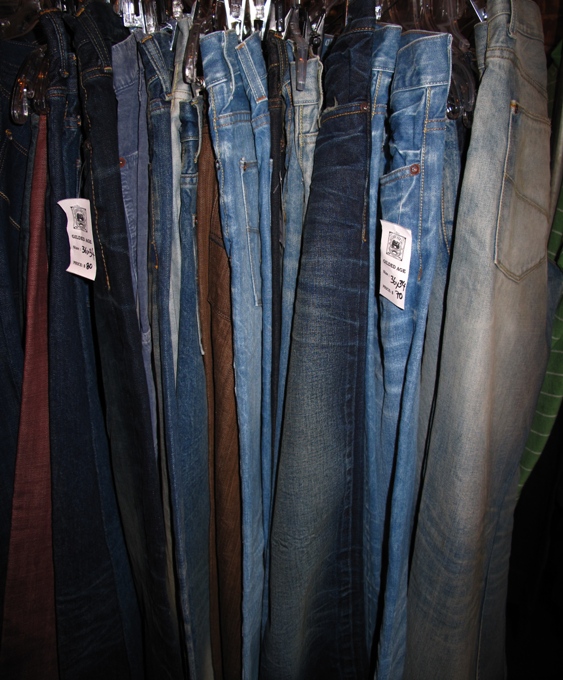 Hyden Yoo pants and shorts for $60 and $35 (Shirts for $60) …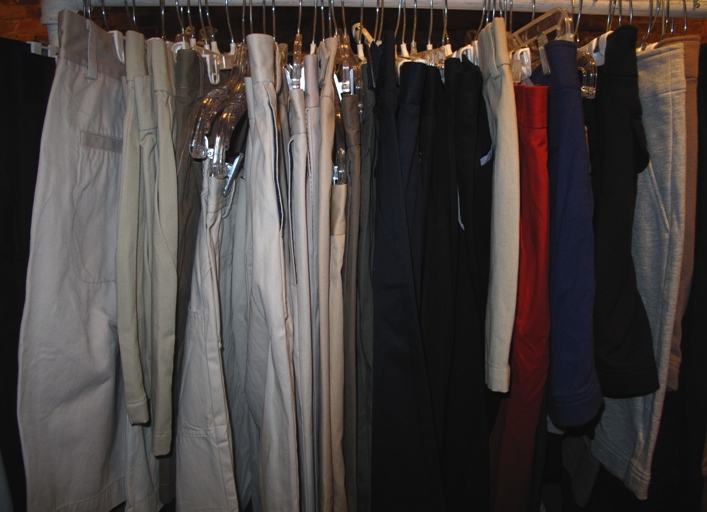 Happy Socks for $7 a pair!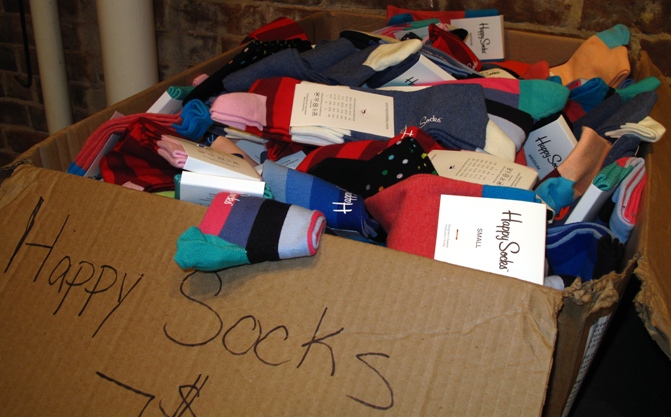 Steven Alan Sample Sale – 87 Franklin St btwn Broadway & Church – 212-343-0692 – Thurs-Fri 8:30am-8pm, Sat 12pm-7pm, Sun 12pm-5pm – Map
—
—