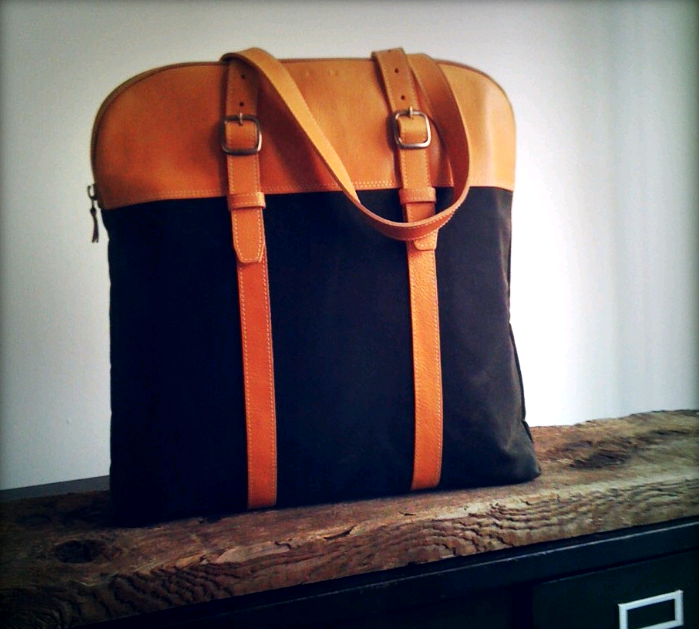 Exciting stuff. Thursday through Saturday, 5/20-5/22, Timothy Heenan Showroom is hosting a sample sale featuring various offerings from Billy Kirk, Chronicles of Never, and Comune.
Also, Billy Kirk has graciously offered to give away an olive waxed-cotton & tan leather flight bag (pictured) to one lucky sale visitor.  Like all Kirk products, this bag is a workhorse, and will only acquire more beauty and character with years of wear. Retail price: $300.
To win the bag, simply follow The Beggar on Twitter, and tweet the following message: Enter to win a Billy Kirk flight bag by following @TheChoosyBeggar and RT'ing this message by May 19 http://bit.ly/daNmLP
We'll randomly choose a winner on May 20.
Timothy Heenan Showroom Sample Sale – 311 Church St btwn Walker & Lispinard – #2A – 646-329-5908 – Thurs-Fri 9am-7pm, Sat 11am-6pm – Map

—
—