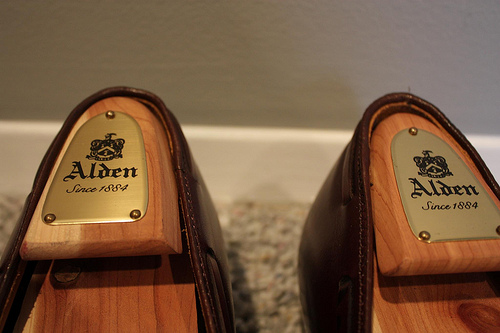 Among the many, many things that fathers give us, the most meaningful often come from their wardrobes. A watch; a pair of cufflinks; even a handkerchief. For our prized contributor — and Eating Everywhere editor-in-chief — Sam Jacobs, few objects mean more than the Alden penny loafers his dapper dad recently gave him.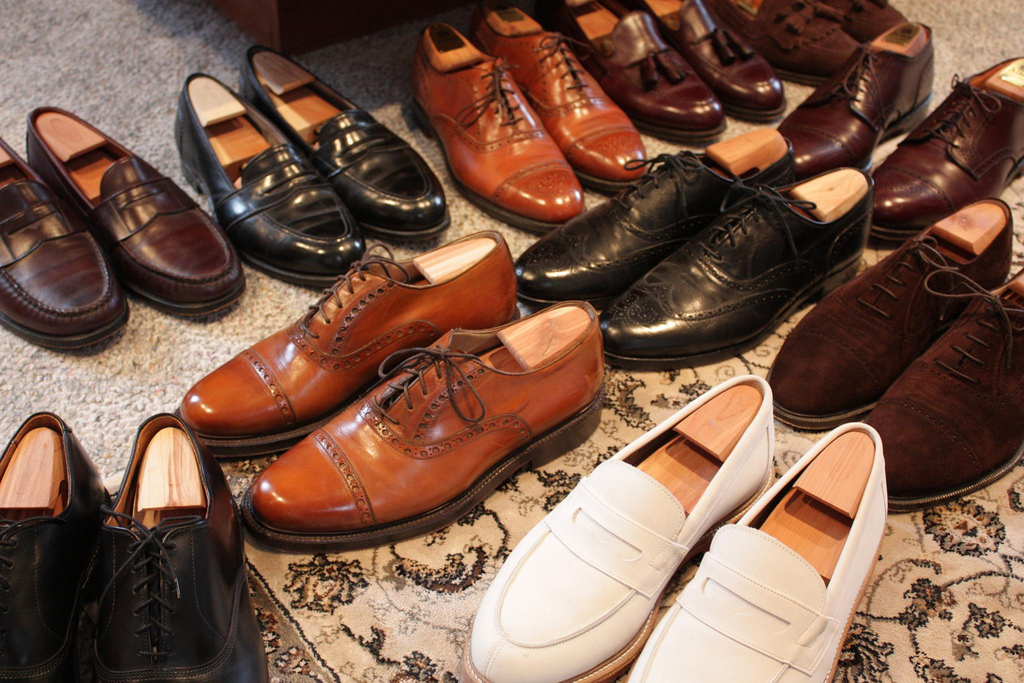 For as long as I can remember, I've admired my father's natty sense of style. Even as casual menswear took hold in the 90's, Dad went to work each day — briefcase in hand — wearing suit & tie. But, somehow, these eye-level items were the only ones I noticed until a recent visit, when my wife and I got the grand tour of Dad's closet. It wasn't until then that I witnessed Dad's vast collection of shoes.
"I have upwards of fifty pair of shoes, not including sneakers, topsiders, and utilitarian boots," he told me. Put my ten pair to shame, for sure. And I swear half of his collection were Aldens, all acquired at the same store, Lynn Boot & Shoot, on 46th Street off Madison Avenue.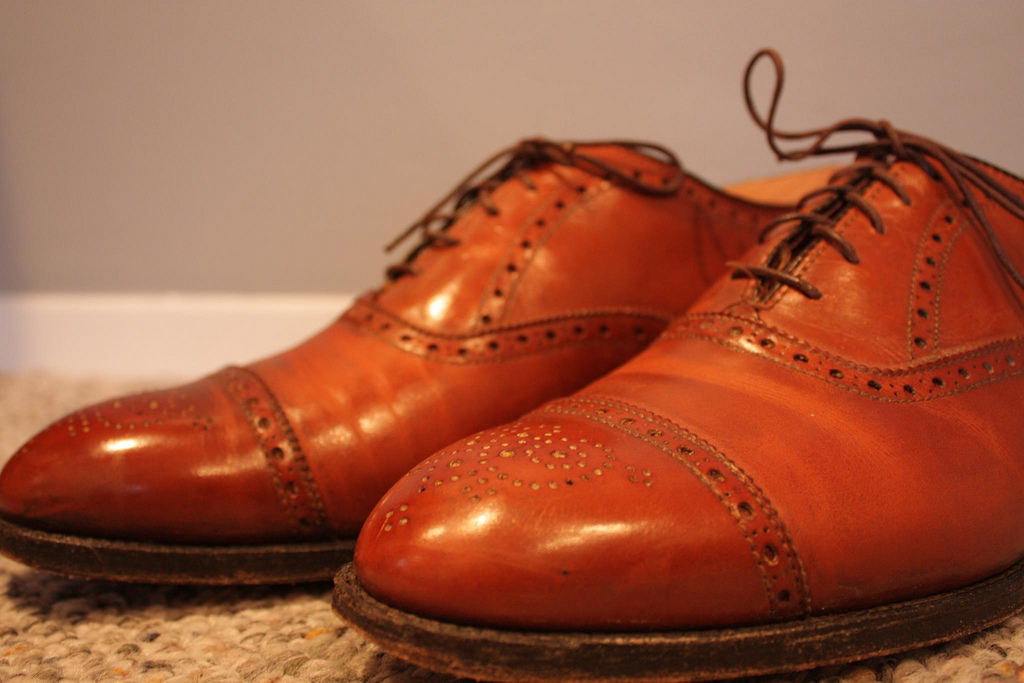 One pair in particular stood out — light caramel Aldens with a cap toe and adornments. Too much to ask for, I thought. Instead, Dad gave me a pair of chocolate brown brogues from a company called Eggers & Silk, made in NYC in the early 80's and purchased at a store on Fulton Street in the Financial District. He purchased them on a whim for about $70, and even went back about six months later to get them in black. That's how my dad made a lot of his shoe purchases – a pair of caramel colored Maraolo cap toe oxfords were purchased  en route to a business dinner. A pair of brown suede cap toes by Spanish brand Scacchi were purchased randomly out of a store window on Madison Ave sometime in the late 80's (early 90's?) for about $80. He only paid full retail for his Aldens and Allen Edmunds.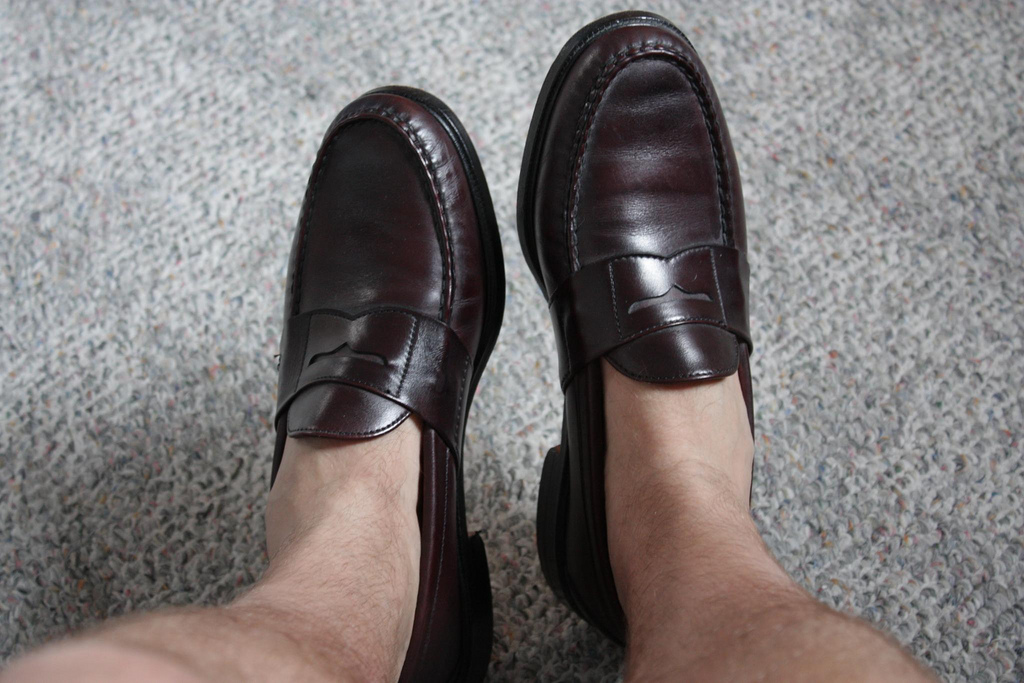 On a more recent visit, I gently inquired about those caramel Aldens, but Dad cleary wasn't ready to part with them. In their place, he offered me his brown suede Scacchi's, which I happily accepted. I then tried on a pair of burgundy Alden penny loafers, which fit perfectly. At just that moment, Dad turned and saw the fit himself.  "You can have those, too," he said. Again, I accepted, but not without hesitation. Was he giving them away out of guild? Was I tearing out a piece of his soul? He assured me I wasn't, and that he really wanted me to have them — my first pair of Aldens.
For years, Dad's been promising to leave me his two 1960's era MG's and Raymond Weil watches. We kid about it, but I know that gaining those possessions will mean losing a father and friend. (No thanks.) This Father's Day, I'm grateful to Dad for handing down his prized Aldens, and, I hope, a bit of his keen style sense. More than anything, though, I'm grateful to have Dad.
– Words and photography by Sam Jacobs
—
—