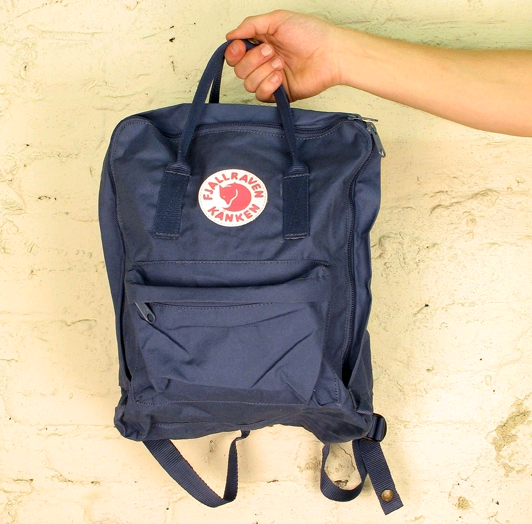 Thursday and Friday, 6/17-6/18, our favorite mountaineering brand Fjallraven is hosting a sample sale featuring S/S activewear, bags, and, no doubt, a few surprise items.
Through Thursday, enter to win one of Fjallraven's iconic Kanken daypacks by 'Like'ing this post — and Fjallraven's Fan Page — on Facebook. (The bag will be waiting for the winner — who we'll randomly choose and contact on Thursday — at the sale. We'd also ask that the winner be willing to take a pic with the bag as proof that the giveaway did in fact go down.)
Made of super-durable vinylon — and measuring 15″H x 11″W x 5″D — this classic and utilitarian daypack is machine washable, and comes with a removable seat cover in the inside back. Arguably more important is its undeniable cool factor. Retail price: $65.
CONTEST UPDATE: We've randomly selected a bag winner, and sent him the good news. Stay tuned for a picture of the winner with his prize.
Fjallraven Sample Sale – 262 Mott St btwn E. Houston & Prince – 12pm-8pm Daily – CASH ONLY – 212-226-7846 – Map
—
—