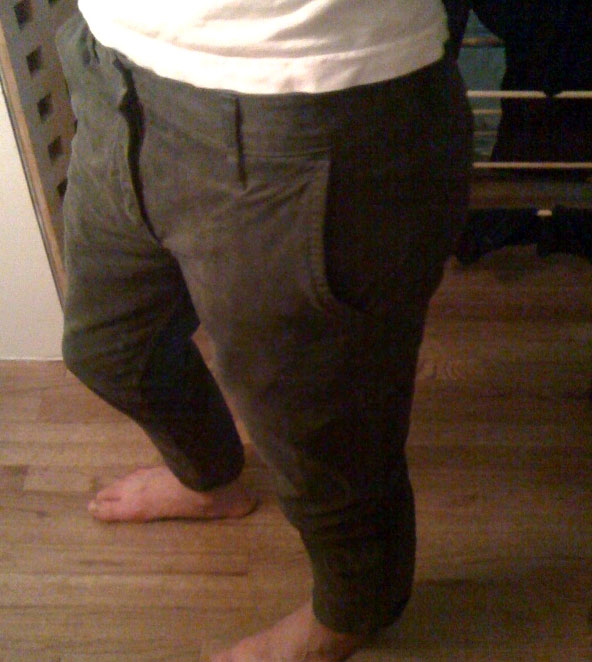 Among fit-conscious guys, word traveled fast about the recent launch of Dockers' ankle chinos for Urban Outfitters. In theory, it sounded like a match made in heaven. Dockers would deliver the sensible materials and sober build to which U.O. would add its signature edge and modern fit. So, ready to declare these chinos required buying, we had Beggar contributor — and aspiring Esquire "Best Dressed Real Man" — Zeph Colombatto — test them out one leg at a time.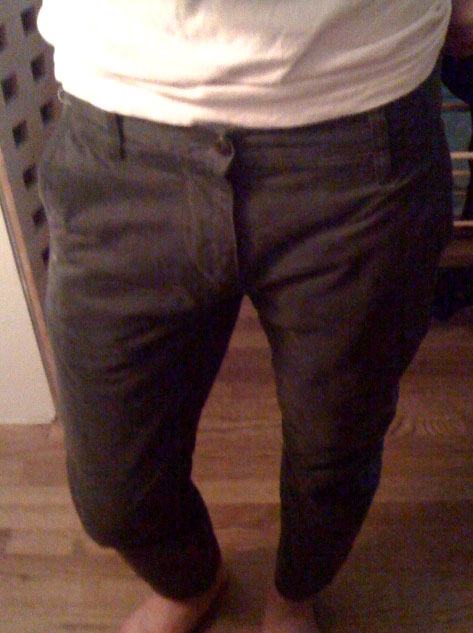 The first thing I noticed about these chinos is that they're tough. Made with a broken-in, brushed, cotton fabric, I immediately felt that while wearing these bastards I could get some hearty work done in the summer heat.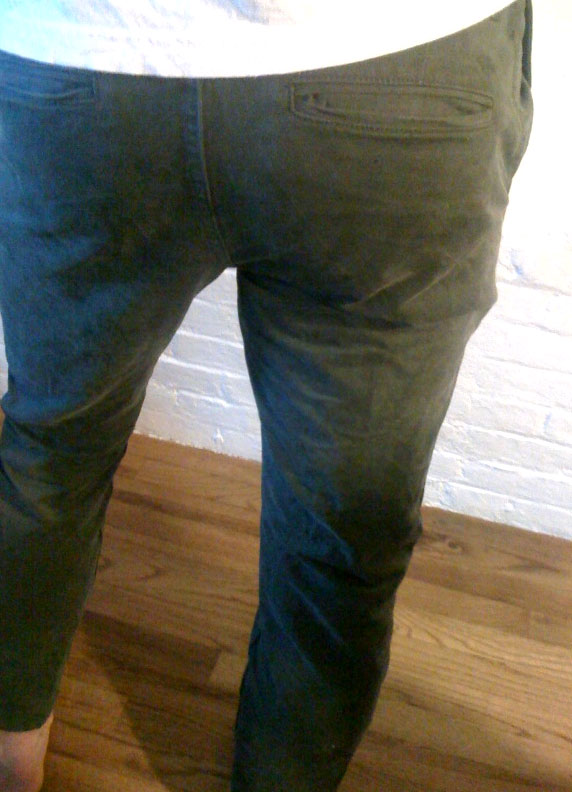 On me, however, I was surprised to find that these pants fit very slim on the edge of skinny. I am 6'2", have a normal 32" waist, and a long inseam of 34". So, when I tried them on I felt as if I were wearing man Capri's. GQ recommends cuffing your pants no higher than two inches above the ankle, and these hike it up a good four inches. It's one thing to roll up your chinos when the weather is hot, and it's another to have Thom Browne style dress pants, but chinos this skinny (and this cropped) do not flatter, hide, or enhance a man's profile. Instead, I felt kind of girly wearing them and quickly took them off.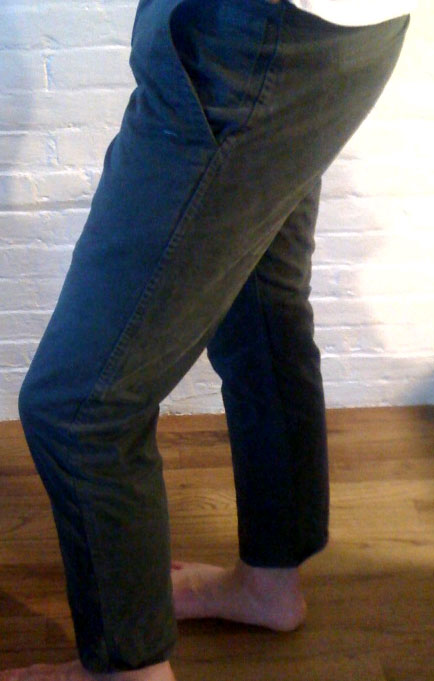 Still, should you feel inclined to rock these pants, I would size up in the waist (wearing my normal size of 32 I had to squeeze into them) and be prepared to flash that man cleavage with a 30" inseam.
Pics & words by Mr. Zeph Colombatto
Interested in contributing a hands-on product review? Let us know at contact @ thechoosybeggar.com
Have a product you'd like us to review? Submit it at contact @ thechoosybeggar.com
—
—