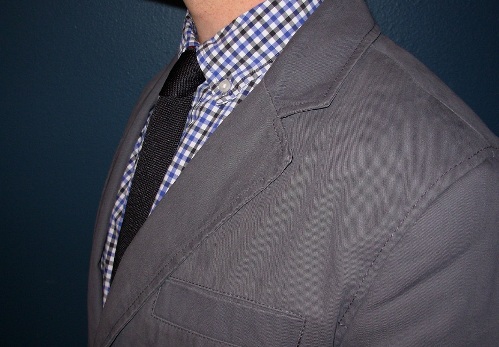 Frankly, when we think of Old Navy, we think of brands the world would be better without. For research purposes, we do visit the store, but only to find the highly-disposable, mostly-unwearable dregs of a huge clothing conglomerate. Still, we love to be proven wrong, and so couldn't resist when contributor — and Dappered.com author — Joseph Weber offered to make the case for Old Navy's Twill blazer.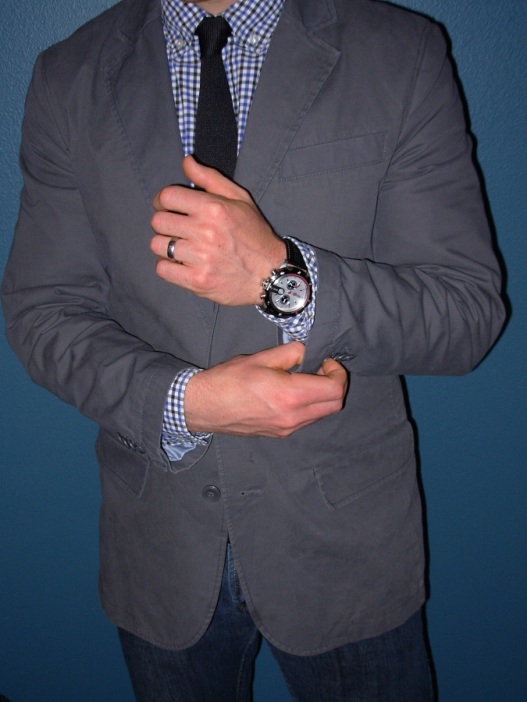 Get a Tailor. That's the first thing I tell a cost conscious guy who wants
to start dressing better. You can drop a load of money on clothes, but if
they're illfitting, they'll be ill-looking. Find a piece that's a good
canvas for your tailor, and you can easily add $100 in value just by having
it reshaped. That fact is precisely why, for around $50, these Old Navy
Cotton Blazers are worth serious consideration by anyone who can't justify
spending even $130 on one blazer.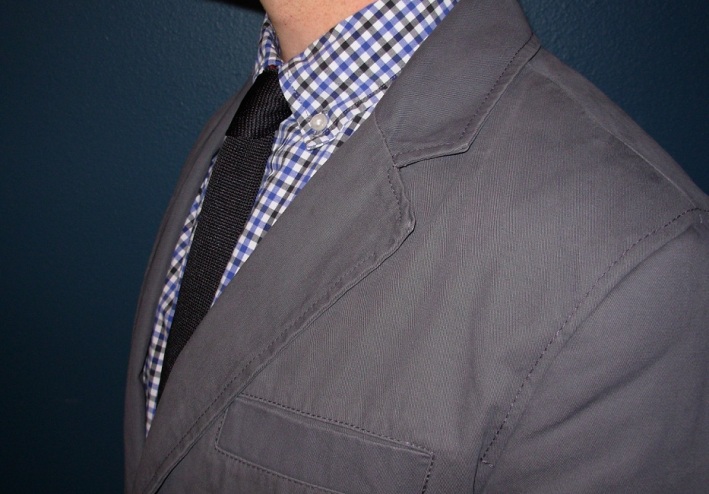 I know a lot of you guys are probably rolling your eyes, but hear me out.

They have a perfect amount of casual weight -- not overly structured like a
wool dress blazer, and they aren't limp and defeated like a completely
unstructured one either. They come in a number of different colors, and
although they need to be brought in for the more-fit crowd, they are
pre-contoured. My tailor said they're easy to work with, and once they've
been tapered, they look pretty close to terrific.

There are of course drawbacks. The buttons don't have a great look, but you
can replace those if you want. There's also no way it can compete with
Uniqlo blazers for dressed up events, but it does look perfect with dark jeans and
dress boots. Or light chinos, a gingham shirt, and knit tie.

Half the male population still believes dressing up means loose jeans and an
untucked dress shirt. Your silhouette is a weapon. This jacket will help
you wield it effectively. For really, really cheap.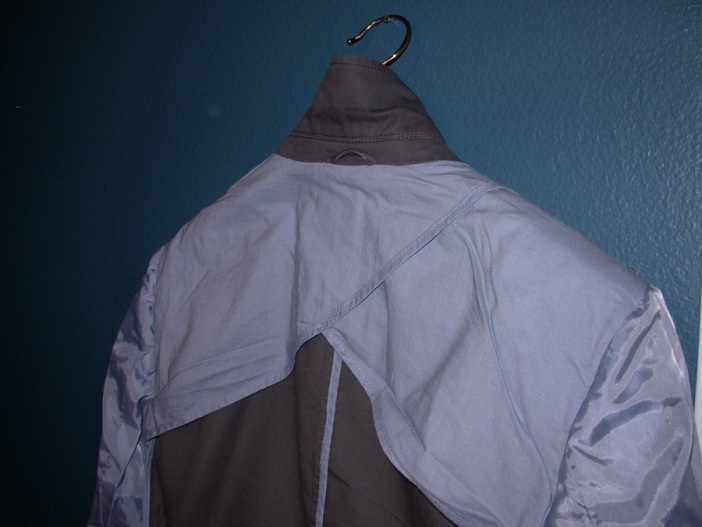 Joseph's entire outfit:
Old Navy Twill Blazer in Gray – $49.99 (can be found on clearance racks for as little as $24.99)
Gap Black & Blue Gingham Shirt – $34.99
Alfani RED Knit Tie – $9.99
Levi's Slim Straight 514 Jean – $32.99
D&G Sean Chronograph with custom leather strap – $182.00 via Gilt
Words and pics by Joseph Weber
—
—