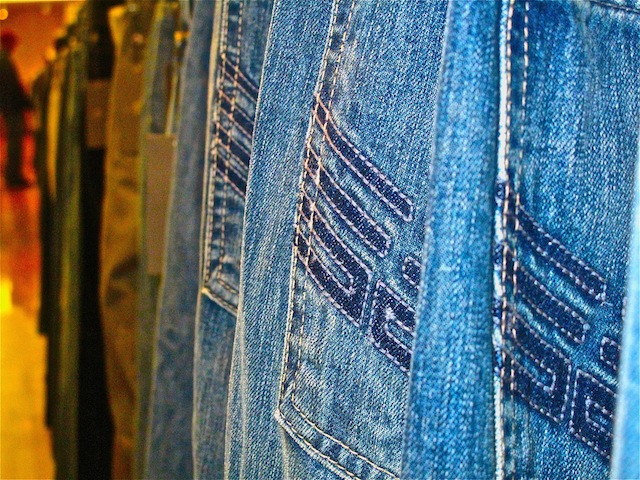 Oh, man. Find miles of stitching and — fist pump, fist pump — super distressed denim at the 7 For all Mankind warehouse sale through Sunday, 10/17. Little else, aside from some sweatshirts we might kick back in. Got to love this stuff. Oh, think they still want you to RSVP here.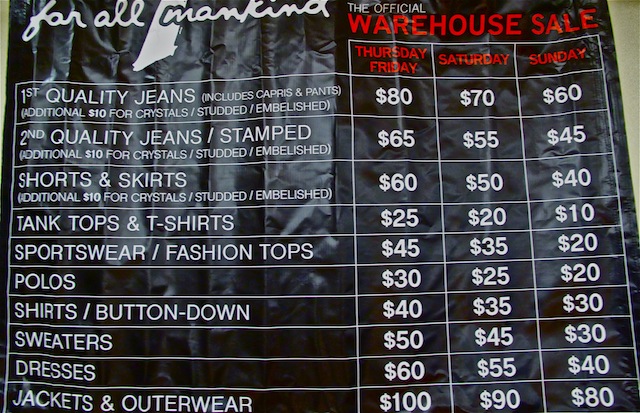 This is a denim sale. Period.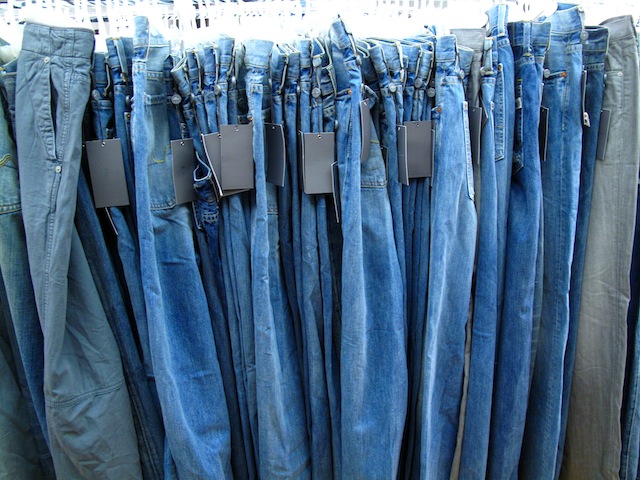 About 25 of the, oh, 25,000 pairs of jeans for sale.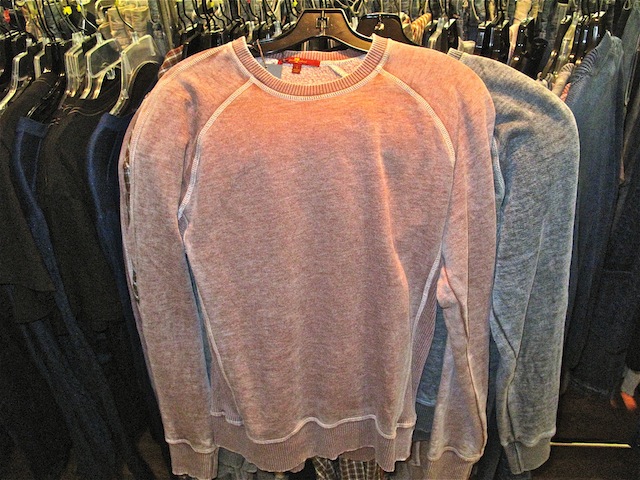 Those sweatershirts we might wear… somewhere.
7 For all Mankind Warehouse Sale – Metropolitan Pavilion – 123 W 18th St between 6th & 7th – 5th Fl – 11am-8pm daily – 877-703-4872 – Map
—
—