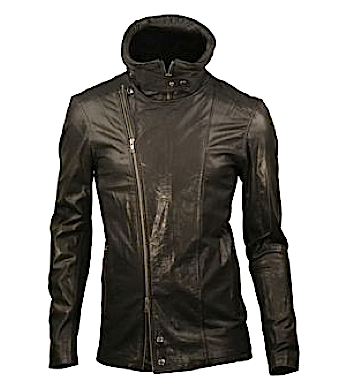 Inspired by dark moods or dodgy occasions, every man needs some proper gear to go full bad-ass. It's nice to know, then, that Nicholas K's asymmetrical leather jackets could make Clay Aiken look hard. Wednesday through Saturday, 1/26-1/29, get to K's Wooster Street showroom for at least 60% off F/W '10 stock and samples. We're talkin' Durst jackets (pictured) down from $920 to $360.
Oh, and the first 10 guys to mention "The Beggar" at checkout are guaranteed an additional 15% off all purchases.
Note: Wednesday morning, the doors weren't scheduled to open until 10am, but a company rep says to expect an early showing because other blogs are misreporting a 9am start time. That is all.
Nicholos K Sample Sale – 41 Wooster St btw Grand & Broome – Wed 10am-8pm, Thurs-Fri 9am-9pm, Sat 10am-8pm – Map
—
—