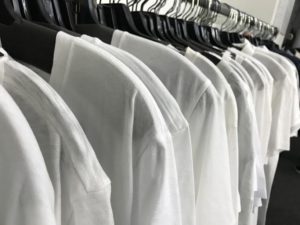 If you missed last week's Theory's online sample sale, you probably were grateful to hear the combined sample sale with Helmut Lang this week. We stopped by Clothingline to check it out, and although the woman's selection was 75% of the sale, there is a decent offering for men. Among the mix of samples and irregulars, here are some things we came across.
First, we do want to point out there are a good amount of irregulars at the sale. The majority have been tagged, but we did see a few items with that were not tagged but should have been. Be sure to inspect all clothing before purchasing to avoid disappointment when you get home, all sales are final.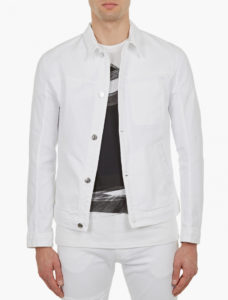 If you are a huge fan of Helmut Lang, you may be disappointed at this sale. There is only one rack of Helmut Lang items, mixed with t-shirts, polos, and about three pair of pants. However, we did find this cool white denim jacket in size medium and matching white denim size 32 pants, totaling $155 if purchased together.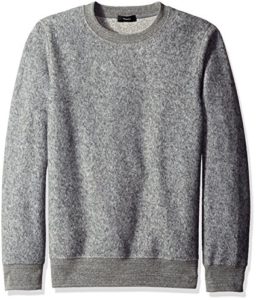 Fortunately, there is a bit more theory available. As far shirts, we came across a decent offering of white tee shirts, white and denim button ups, and sweatshirts available. There are three different sweatshirts that caught our eye like this grey terry sweatshirt pictured above, available in sizes XS-XXL. The other two colors available are a brown/dark camel and denim colored crewneck, neither in terry fabric but both in sizes XS-XXL. The sweaters can retail up to $225, but available for $65.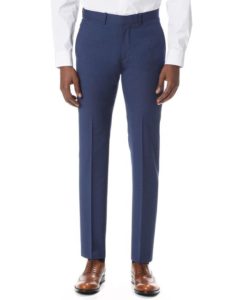 A good amount of the men's sale consists of pants. You will find a mix of trousers, joggers, sweatpants, shorts, dress pants, and denim in different colors, fits, and fabrics but we only saw sizes 30-36 waist. We came across these blue trousers that could be worn in the office or casually with a classic sneaker for $55.
—
—