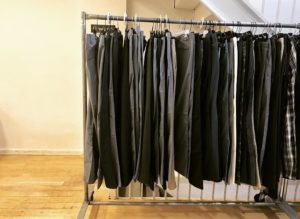 We stopped by Bonobos Sample Sale hosted by 260SAMPLE SALE and it was massive. It's not often you go to a sample sale full of menswear from wall to wall. For starts, we thought we would start by highlighting a few items we came across so you will know to expect. By the way, all pants and denim are $49. And for the early season shoppers, shorts are $19.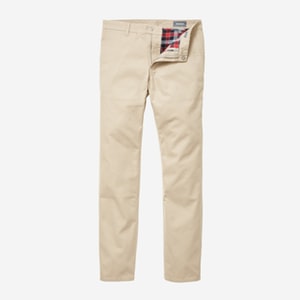 Bonobos' infamous chino. There were bins full of different colors and washes. Sepearated by waist size, the sizes range from 28-40, with a mixture of length. These pants typically retail at $88, so a 45% discount will do.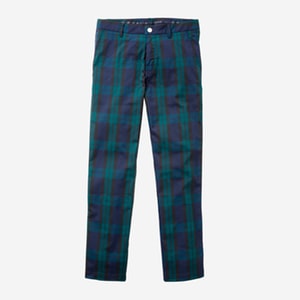 Whether you're a warrior on the golf course or into patterned pants, there was a selection of golf pants at the sale. We found sizes 28-40 available and a variety of colors/prints. Retailing at $118, this discount is almost 60% off.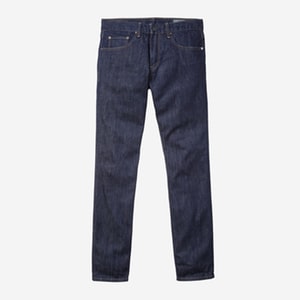 Along with the chinos, there were bins of denim pants. The selection included a variety of washes, colors, fits, and sizes 28-40 waist. Bonobos' jeans can retail between $118-$178, roughly a $100 discount.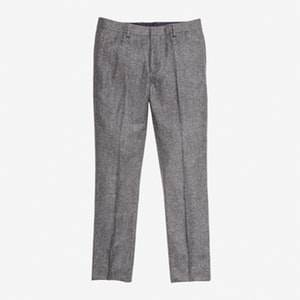 Bonobos thought it would be a good idea to expand from the traditional black, blue, and grey dress pants theme, and we won't complain. There are a plethora of shades in those colors, mixed with pinstripes, check, tweed, and more. Like all other pants, sizes range between 28-40 waist. These pants retail up to $200, so these might be your biggest bargain in regard to pants.
—
—